Colorado Statehouse Day for Bleeding Disorders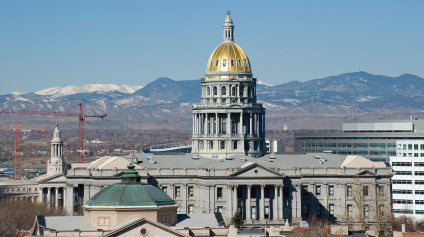 On March 27th we will hold the first annual Colorado Statehouse Day for Bleeding Disorders at our beautiful State Capitol in Denver. You and your family will get the opportunity to speak to your local representatives about bleeding disorders and the issues that are critical to our community.
No experience or prior knowledge of the issues necessary! This is a guided experience provided by NHF Colorado and the National Hemophilia Foundation. Training will be provided Sunday evening, March 26th, to prepare you for our time at the Capitol!
Program Highlights:
•Advocacy training & 'How to Talk to your Legislator' from NHF public policy experts & professional lobbyists;
•Presentation on current Colorado political landscape and healthcare policy issues;
•Education of 'How to Craft Your Story';
•Breakfast Monday morning at the Capitol with legislators;
•Opening remarks from Rep. Joann Ginal, a longtime healthcare advocate;
•Guided conversation with YOUR legislator! Great for the WHOLE family!
*Program note: This is for ALL bleeding disorder patients and their families. Hemophilia, vWD, platelet dysfunctions, rare factor deficiencies are all welcome!
Save the Date Details:
Sunday March 26th: Advocacy Training (mandatory in order to attend Capitol Day): 4:00pm-7:00pm
-Training location TBD (will be in metro Denver)
Monday March 27th: Captiol Day: 7:00am-2:00pm
*A hotel room will be provided to participants traveling more than 50 miles from Denver.